Translate this page to your language

( if doesn't work, it is because you haven't install "Adobe Flash" in your Internet browser, install it now, it is very useful. )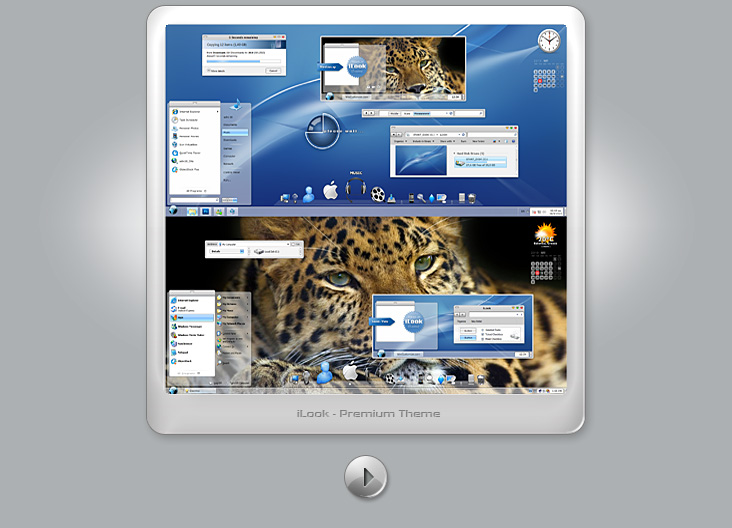 Windows Desktop Enhancements

For those of us who have to sit in front of our Windows PC's for many hours, the default Windows colour scheme can quickly become boring. Because of this, the internet is full of Windows skins, themes and utilities that can radically change the way your desktop looks. Many of these customizations can be done for free, although the more sophisticated desktop enhancement, like these Premium Themes, often requires a payment of a very few USD/Euros. So why not make better use of the desktop space and include some neat looking themes, desktop gadgets and desktop enhancements? If you want to make your computer look really cool, you have come to the right site.

What are Windows skins and Windows themes?

People often use the terms "Windows skins" and "Windows themes". Both of them can change the appearance of your Windows desktop entirely, so much so that you might not even recognise your operating system any more! With the right software, like Windowblinds or Aston or MSStyles, it is possible to customize almost any element of your Windows installation.

The most popular desktop enhancements are:

Windowblinds Skins and Themes, Aston Themes, MSStyles Themes, Icons and Docks, Wallpapers, Gadgets and Widgets, Calendars ( Rainlendar ) and Clocks ( Rainmeter ), Screensavers, Logon screens and Bootskins.

You can find all these enhancements and download them for free from: www.adni18.com


Article Source:http://www.adni18.com
Tags:Windows Desktop Enhancements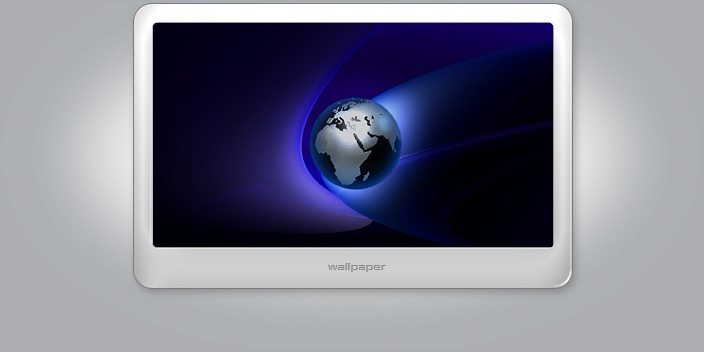 How to re-size a Wallpaper or a Photo


This is a very common question asked from many people. Resizing a wallpaper or a photo is very easy and you can resize any wallpaper / photo you want to the resolution of your screen. To resize a wallpaper or a photo you need some good photo editing software. Here in this article we will use Adobe Photoshop. Follow these steps to resize your wallpaper or your photo using Adobe Photoshop.

1- Open Adobe Photoshop

2- Click the "File" menu, then click "Open" and select the wallpaper or the photo you want to resize

3- Click "Image" menu and then click on "Image Size"

4- Now you will be able to see the dimensions of you wallpaper. For example if the dimensions are 1600x1200 but your monitor can only support 1024x768. Then all you have to do is to enter 1024 in the field where it is written 1600, the other field will be change automaticaly, if you are lucky to the correct dimension, otherwise you have some more steps.

5- Use the "rectangular marquee tool" (rectangular lasso) from the left toolbarand then select in the top area of Photoshop where it says "Style": "Fixed size" and put the correct size you want in "Width" ang "Height", for our example, put 1024 x 768.

6- Click anywhere on the wallpaper area and chose what you want to have in the final version, the rest will be out. Then from the menu "Image" select "Crop" and it is finished!

7- Save it now . From the "File" menu in the top area, chose "Save as" with different name, in case that something went wrong you can try again.

Another advantage of resizing a wallpaper or a photo is that it will reduce the size of them and it will occupy less space in your hard disk. Though, it is not possible to resize small wallpaper/photo to a bigger resolution, it will not be clear and sharp and you will not like it. So if you are going to resize a wallpaper / photo then always resize it using some good image editing software like "Adobe Photoshop".

Article Source:adni18
Tags:Re-size Wallpaper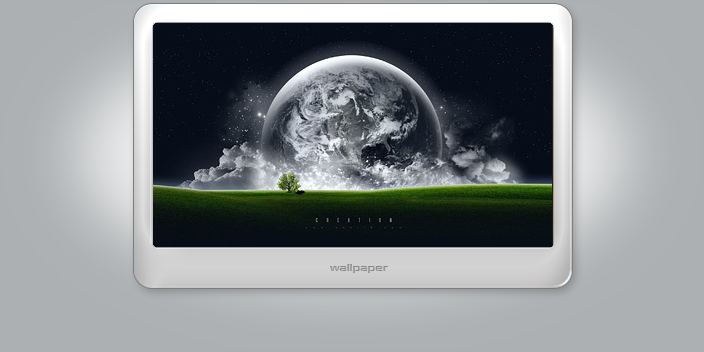 Cool Widescreen Desktop Wallpaper

Since the internet technology developed more and more, people tend to use their computer more frequently so they need to relax somehow while staying for hours in front of their laptop or personal computer. How can they do that? By using a wonderful wallpaper for their desktop.

Whether you use your PC for work, business, education or just entertainment, a beautiful image on your desktop can do miracles when you feel exhausted or when you have a bad day. Wallpapers are designed to make the person that uses them feel better and they reflect the user's personality. A wallpaper can be a wonderful way to show your preferences, interests and your uniqueness. It has been proved that wallpapers can even raise work productivity.

Best thing about wallpapers is that whenever you get bored of your actual one you can change it in a matter of seconds. As wallpapers even reflect the user's mood, some tend to change them very often, and why shouldn't they when there's a great variety to choose from? You can even find desktop wallpapers for special occasions like Christmas, Easter, Valentine's Day and the list goes on.

It's very easy and fast to change your wallpaper, you just have to know your screen resolution, find a website, like www.adni18.com, that offers this kind of services and start downloading. Your wallpaper is the first thing you see when you turn on your computer so why not starting your day in a wonderful way? You may even use a picture of your own with family and friends or whatever makes you happy to put it on your desktop as a wallpaper. In this way, whenever you look at it, you will be reminded about the important things in your life.

When you have so many possibilities for customizing your desktop, why not trying something new every day? It will give your computer a different look and it will give you the peace of mind that you are looking for. Millions of people use wallpapers for their desktop, mainly because they are free. Some use them for fun, other to make them feel relaxed. So start generating your personal identity by choosing a suitable wallpaper for your desktop.

Get one from here: widescreen wallpapers

Article Source:http://EzineArticles.com
Tags:Cool Widescreen Desktop Wallpaper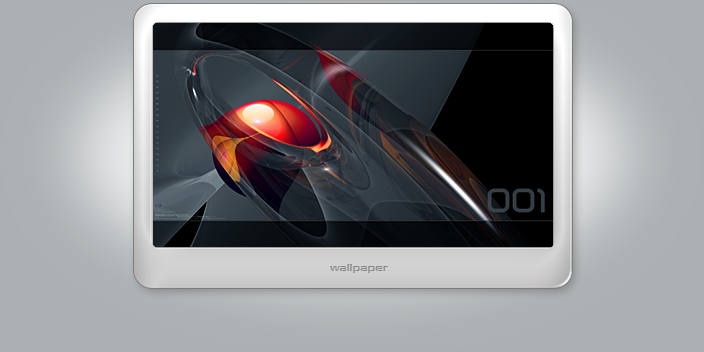 How to Crop Something From Wallpaper

Do you want to cut your picture from a group photo? There are many ways to cut something from a wallpaper or photo keeping its own resolution. The simplest way is to use software which will do everything for you. All you have to do is click a few times. Cropping something from wallpaper can be real fun. For this you will be in need of some image editing software. Here in this article we are going to use Adobe Photoshop as it is the best and easiest tool available in the market. Follow these steps to crop something from an image or wallpaper:

1- Open Adobe Photoshop

2- Click File and then click Open to select the wallpaper

3- Click the "Crop" button from the left side tool menu or simply press the letter "c" from your keyboard

4- Click and drag the area you want to crop then right click and select "Crop"

5- Click File and then click Save As to enter image name and press the return key from keyboard or if you can directly press the Ctrl + S key. This will save you some time if you are going to crop many wallpapers.

Congratulations, you have successfully cropped a wallpaper. To crop more wallpapers repeat the same steps given above. Cropping a part of image will not alter the resolution of the image. You can use any software to crop the wallpaper but Adobe Photoshop is mostly used because of its extra features and it is also considered the best image editing tool.

You can download fresh and new PC wallpapers from: www.adni18.com.

Article Source:http://EzineArticles.com
Tags:Crop a wallpaper or photo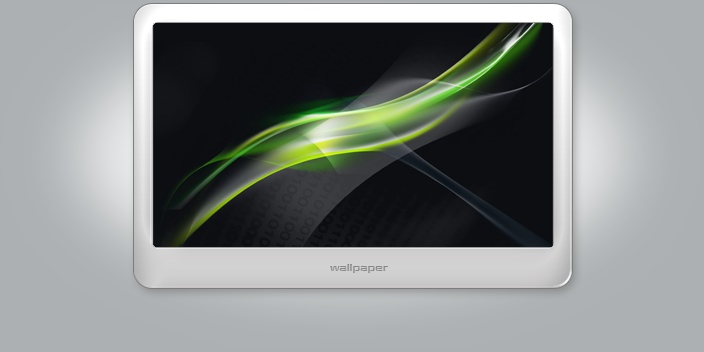 Popular wallpaper downloads

For most of us, using the computer is an everyday activity, that we more or less enjoy doing, at work, at home or even in public places, such as restaurants or parks. That's one of the reasons why customizing our desktops is something we kind of enjoy doing from time to time. Usually, if you can't find something to like amongst the possible desktop wallpapers and themes the operating system offers us, we start surfing the internet in order to find what we want. The internet is crammed with websites with desktop wallpapers,one of them is www.adni18.com.

Depending on your daily mood, or simply on your preferences, you can choose the wallpapers you wish from any category. For example, if you are feeling rather sentimental, you can search amongst wallpapers with flowers, seasons, falling leaves, flying birds, sunsets, sunrises, falling hearts or beautiful landscapes. You can choose from a pretty wide range of available wallpapers, with truly artistic designs, so that when you set them as your desktop wallpapers, they reflect your mood and tastes.

The wallpapers you choose to set as your desktop background reflect your current mood, and you can change them whenever you want to. Also, some of the more recent operating systems offer you the possibility to have a more customized desktop, by allowing you to save more wallpapers in a sort of slideshow, and set your desktop to shuffle them at a certain interval. This way, you can select the best wallpapers you have, put them into a gallery, having them set as your desktop background by rotation and, what's most important, the risk of getting bored of your desktop looks is way lower.

Change your desktop background as many times you wish, with the best wallpapers you find. It will keep you entertained, help you to never get bored of your desktop. Even more, if you choose to edit your own wallpaper, this will definitely give you the opportunity to impress the others with your creativity.

Get started from here: wallpapers


Article Source:http://EzineArticles.com
Tags:Popular Wallpaper downloads


Best video songs and music ever<


A site dedicated to music, something different than the usual.
You can listen the songs while you are enjoying special video clips.
A very useful freeware utility, will help you to download the songs legaly to your computer as mp3 music for free!

Site created and supported by: adni18
Visit the site: Best Songs Ever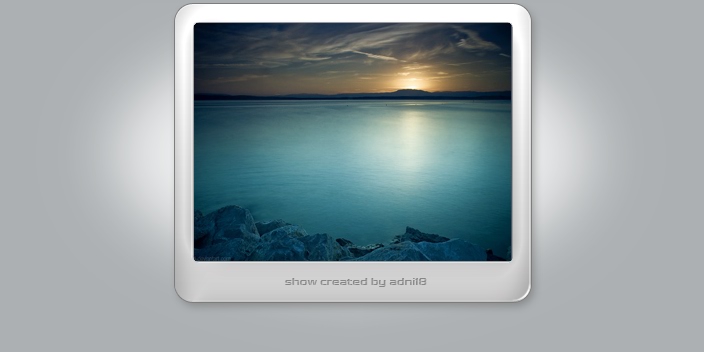 How to apply a photo as wallpaper
It doesn't matter if you're a computer whiz or a beginner.
Just follow these easy steps to personalize your desktop in no time.

Creating wallpaper on a Windows XP system
( The procedure is similar with Windows Vista and 7 )
1

- On your desktop click Start, and then click Control Panel. The Control Panel window pops up.

2

- Click Appearances and Themes. The Pick a Task menu appears.

3

- Click Change the Desktop Background. The Display Properties window appears.

4

- Click Browse. The Browse window pops up. Locate the picture you want to use as a desktop background. Click the picture filename, and then click Open.

5

- In the Display Properties window, your picture will appear in the preview monitors. Make your choice!

6

- Click Apply.

7

- Click OK.


Article Source:http://www.kodak.com
Tags:How to apply photos as wallpapers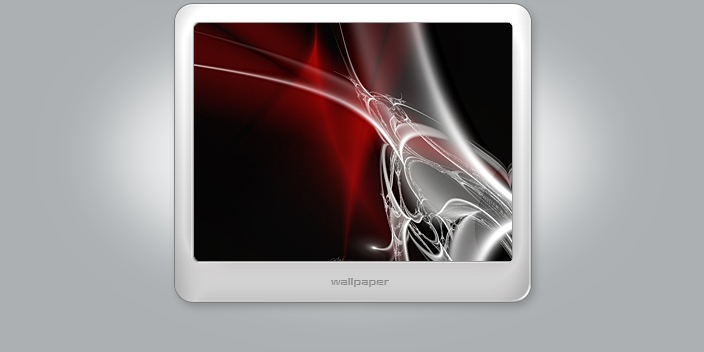 Fractal Art
2 Programs to Create Stunning Images

Fractal Art is a relatively new form of art which has been making great strides and has been increasingly developing into a more popular and more widely known art form. Sites like Deviant Art have seen large increases in the amount of fractal art being uploaded there and a great community has developed where you can find plenty of tutorials to learn with, and many people to talk to and share your work with. It can be a great tool to add to your design experience and portfolio.

There are a wide variety of programs out there that can create beautiful and stunning fractal and 3D images; but two that I would recommend are UltraFractal and Apophysis. Both programs have their own unique styles of images they create, and they both are programs that I have used and continue to use to create artwork.

UltraFractal is the more widely known and commercial product of the two and can be found at ultrafractal.com. It costs money to purchase but offers an amazing amount of features in the product. It uses layers like Photoshop does which offers an endless amount of options for how you can combine and create images. Also, if you have experience in Photoshop you can bring some of that into this program, with such techniques as layer masking and blending layers together. There are a large number of tutorials out there which can get you started quickly in learning how to work the program.

Apophysis is a free and open source fractal program that can be found at www.apophysis.org. There are also many different versions of Apophysis, but the one I use and would recommend is called Apophysis 7x and it was created by a guy named Xyrus02 on DeviantArt. It is an extremely powerful program as well, though it may be the more difficult of the two to begin with. It is the program I started with though and although it took much work learning and studying the program, after a little while I was able to make some pretty stunning images which really got me interested in Fractal Art and gave me the motivation to keep going.

Both programs are very great and I would have trouble deciding which one I like better, though I would recommend likely UltraFractal to begin with if you have the money to spend as it seems to be the most user friendly and relatable one. Fractal Art is a great new form of art though which can be done without having great skills with arts such as drawing or painting. You can create stunning images with it which you are free to do whatever you want with, such as sell as prints, make wallpapers, or submit to shows and galleries.

View and download for free an example of Fractal Art from here: Fractal Wallpaper

Article Source:http://EzineArticles.com
Tags:Fractal Art